Admissions and Recruitment
Admissions and Recruitment

Angie Siders
Partnership Lead
Director
Admissions, IUK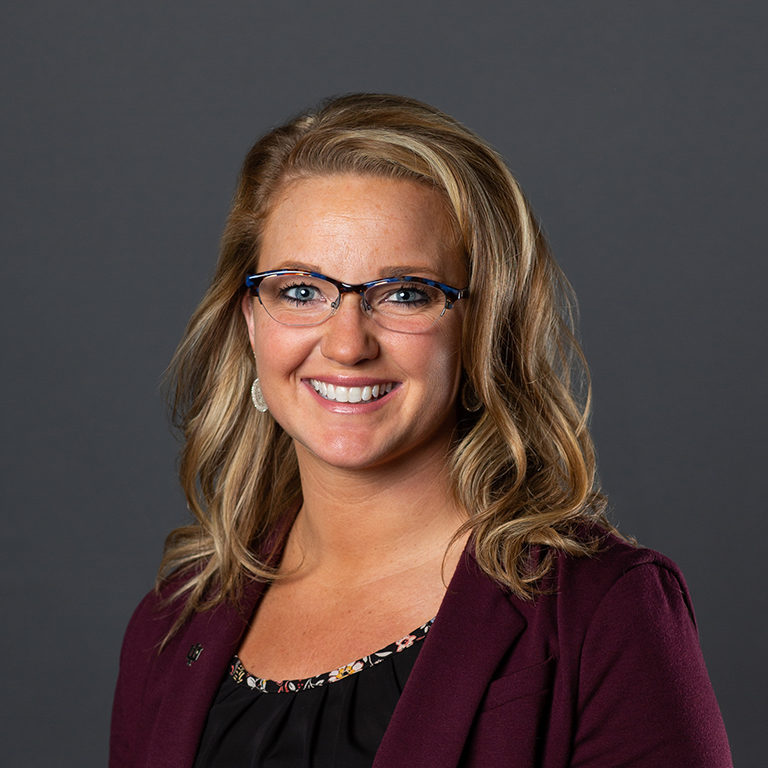 Stephanie Tinkel
Partnership Manager
Associate Director of
Online Recruitment, IUK
Overview
The Admissions and Recruitment Partnership will develop and implement strategies to support and grow enrollment in all online programs, with an initial emphasis on growing undergraduate enrollment. The partnership will implement and maintain a collaborative recruitment plan for online students (including undergraduate, graduate, and nondegree students) that will supplement and enhance the recruitment efforts by individual campuses. Activities will include developing prospect communication campaigns, participating in digital and physical recruitment fairs and recruitment activities, assessing new technologies for recruiting and admissions, working with community colleges, and conducting outreach to the public, private, and nonprofit sectors.
IU Online activities will not deter or hinder applications to, or enrollment in, residential programs for students who want to pursue such opportunities, nor will IU Online compete with regional campus admissions offices for prospective students. Partnership staff will collaborate with the campuses to deliver outreach activities that will provide industry-leading experiences for prospective online students.
Partnership initiated: March 2016
Objectives
Implement prospect communication plan within Salesforce.

Increase number of undergraduate applications for online programs (Y & Y8).

Increase conversion rates from prospects to applicants, applicants to admits,
and admits to enrollees.

Improve overall response time with student communication.
Key Performance Indicators (KPIs)
Numbers of applications received
Conversion rates for the following:

Prospects to applicants
Applicants to admits
Admits to enrollees

Response times
Measures of student quality (e.g., entering GPAs, student persistence)
Measures of diversity (e.g., race/ethnicity, first generation, age, geography)
Campus satisfaction with services
Timeline
2017

1st Quarter

Draft undergraduate recruitment plan. COMPLETED
Launch prospect communication plan within Salesforce. COMPLETED

Identify temporary ways of coding online prospects (flag, recruitment category, student group, etc.). COMPLETED
Establish plan to improve timeliness of credit transfer review. IN PROGRESS
Enhance OOE website to better support prospective student. COMPLETED
Provide online program options on admissions application. COMPLETED
Review policies and procedures. COMPLETED
Coordinate regularly with USSS (University Student Services and Systems). COMPLETED

2nd Quarter

Launch specialized population prospect communication plans in Salesforce. COMPLETED
Assist in launching degree specific marketing campaigns. COMPLETED
Develop procedures for requesting transcripts on students' behalf. COMPLETED
Incorporate orientation invitation and next steps into admitted student communication plan. COMPLETED
Draft nondegree and noncredit recruitment plans. IN PROGRESS

3rd Quarter

Launch admitted student communication plan in Salesforce. IN PROGRESS
Market the "ability to provide transfer evaluation in XXX amount of time."

4th Quarter

Launch suspect communication plan in Salesforce.
List "online programs" on every regional campus website homepage. COMPLETED
Catalog undergraduate transfer student criteria. COMPLETED

2018

1st Quarter

Implement transcript collection services IN PROGRESS
Implement prospective student website COMPLETED
Develop applicant communication plan IN PROGRESS
Hire/train two part time online recruitment specialists COMPLETED
Enhance IU Online Application IN PROGRESS

2nd Quarter

Ensure accuracy of ApplyIU application IN PROGRESS
Implement robust webinar series IN PROGRESS
Craft admitted student engagement plan
Draft military recruitment plan
Campus Communication Plan
Campus shares quarterly metrics with OOE using standardized reporting practices.
Campus shares communication and recruitment plans as developed.
Campus shares recommendations for communication plans with regional campus admissions
officers.
OOE shares collaborative accomplishments and successes with all OOE partners—including the Admission Council, USSS Management Council, and other key stakeholders—and with the wider university through the IU Online Newsletter.