Angie Siders
Partnership Lead
Director
Admissions, IUK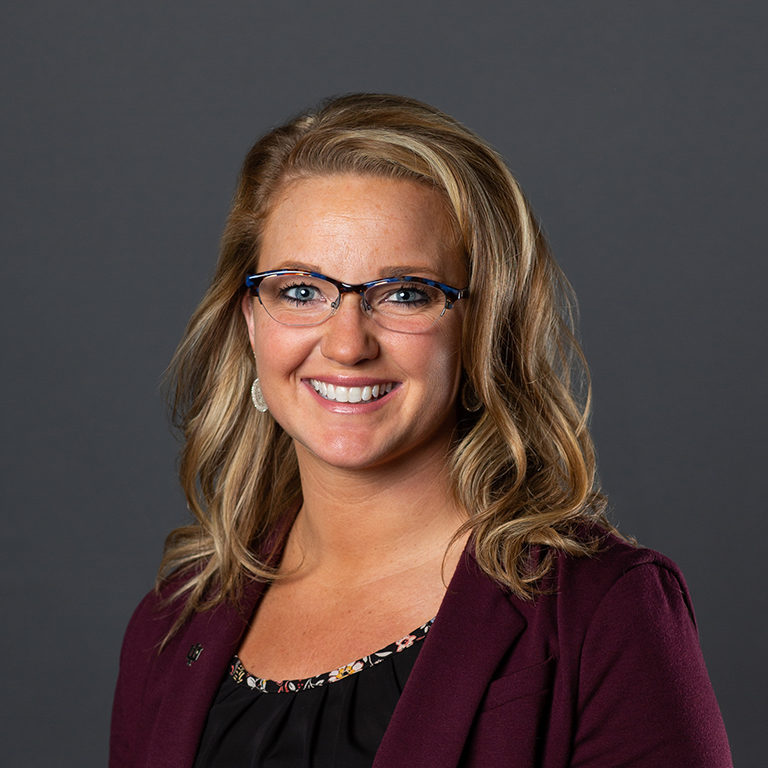 Stephanie Tinkel
Partnership Manager
Associate Director of
Online Recruitment, IUK
Overview
The Admissions and Recruitment Partnership will develop and implement strategies to support and grow enrollment in all online programs, with an initial emphasis on growing undergraduate enrollment. The partnership will implement and maintain a collaborative recruitment plan for online students (including undergraduate, graduate, and nondegree students) that will supplement and enhance the recruitment efforts by individual campuses. Activities will include developing prospect communication campaigns, participating in digital and physical recruitment fairs and recruitment activities, assessing new technologies for recruiting and admissions, working with community colleges, and conducting outreach to the public, private, and nonprofit sectors.
IU Online activities will not deter or hinder applications to, or enrollment in, residential programs for students who want to pursue such opportunities, nor will IU Online compete with regional campus admissions offices for prospective students. Partnership staff will collaborate with the campuses to deliver outreach activities that will provide industry-leading experiences for prospective online students.
Partnership initiated: March 2016
Objectives
Implement prospect communication plan within Salesforce.

Increase number of undergraduate applications for online programs (Y & Y8).

Increase conversion rates from prospects to applicants, applicants to admits, and admits to enrollees.

Improve overall response time with student communication.
Key Performance Indicators (KPIs)
Numbers of applications received
Conversion rates for the following:

Prospects to applicants
Applicants to admits
Admits to enrollees

Response times
Measures of student quality (e.g., entering GPAs, student persistence)
Measures of diversity (e.g., race/ethnicity, first generation, age, geography)
Campus satisfaction with services